To highlight your style
Neither too warm nor too cozy, kitchen lighting has to strike the right balance between functionality and comfort. What's the secret? Use a variety of light sources to create multiple effects.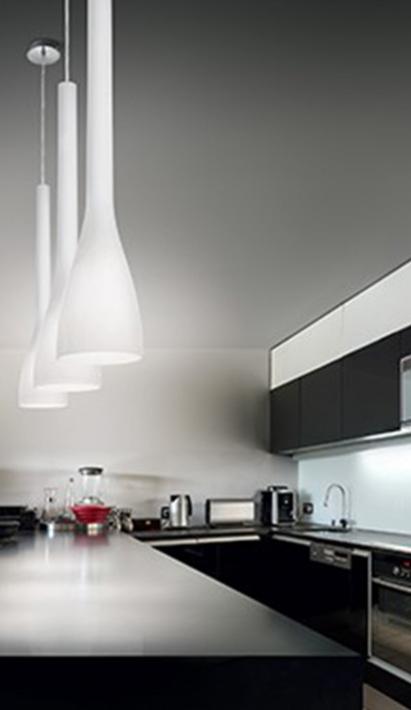 Install sconces for filtered light, a modern chandelier or suspended fixture to brighten an eating nook or built-in lighting in glass-fronted cabinets for interplays of light. Try LED strips to illuminate an alcove in a wall, accentuate a backsplash or warm up the countertop. There are many solutions to choose from!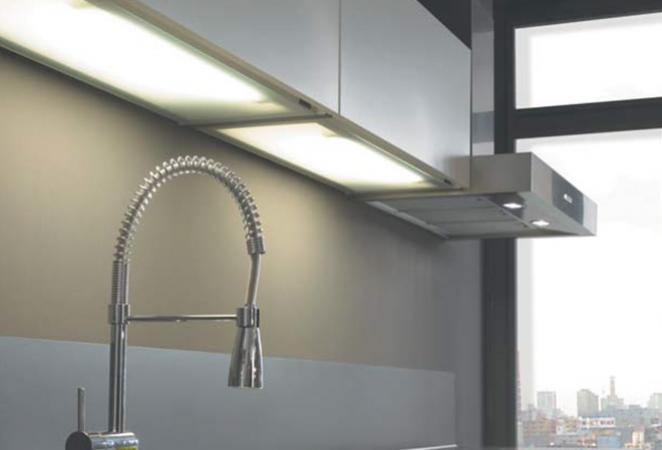 For the most user-friendly kitchen, choose built-in lighting
Whether under your wall cabinets, recessed into the ceiling or above a bar, the best choice is still built-in spotlights. They eliminate shadows on your work surfaces and cooking areas for maximum safety and ease of use.