The sink is a centerpiece of your kitchen
Some 70% of the tasks performed in a kitchen occur near the sink : defrosting, cutting, rinsing, straining, garnishing dishes and, quite often, dish washing. Because they are heavily used and rarely spared, you should pick the sink that's best for you.
Which material should I choose for my sink?
Stainless steel for its style and unbelievable performance: a sturdy, corrosive-resistance and hygienic surface.
Ceramic for its sturdiness and ease of maintenance, not to mention a big color palette.
Composite for its looks, extreme sturdiness and easy cleaning.
How will you use it?
Depending on your needs, choose a sink with or without automatic draining and bowls that are deep and/or wide to easily wash sheet pans! There are many sink accessories to help you find the perfect set-up, including wood or glass cutting boards and chrome-plated baskets..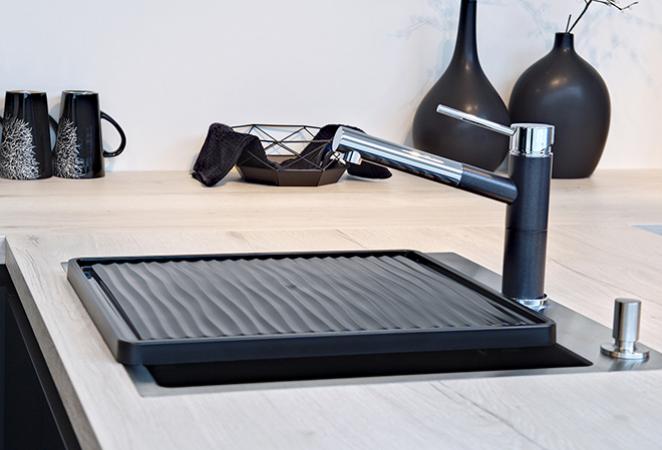 Choose the faucet that best meets your needs.
A kitchen faucet is used more than 25 times a day. This means it is crucial that your choice focus not just on design, but on quality and convenience.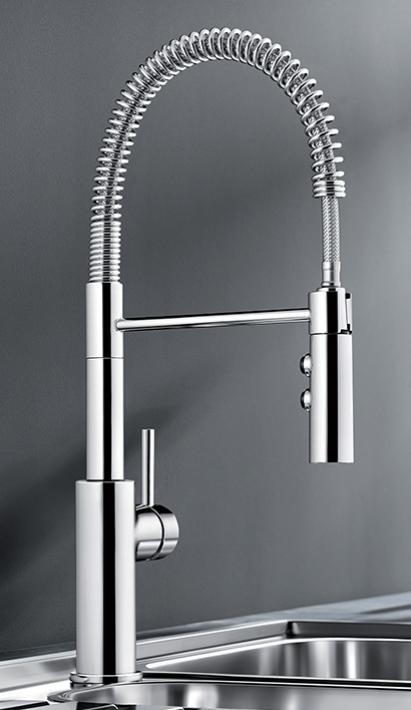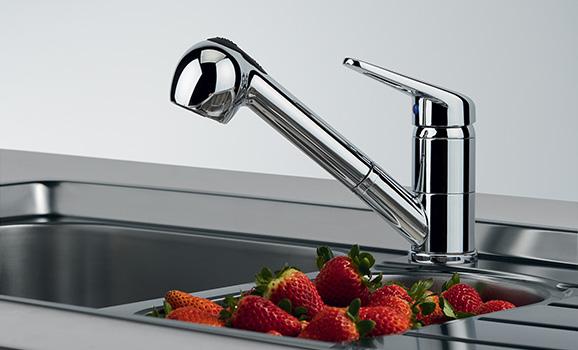 The long, flexible hose on a sprayer makes it essential for filling or cleaning extra-deep vessels and indispensable for double-bowl sinks.
A moveable spout is also a feature to consider. Fixed spouts are great for small sinks. For large spouts, go for a spout that rotates 90°, 570° or 360°.
The spout height should be chosen based on the depth of the sink. If your sink is not very deep, pick a faucet with a high spout so you can easily clean all your dishes.