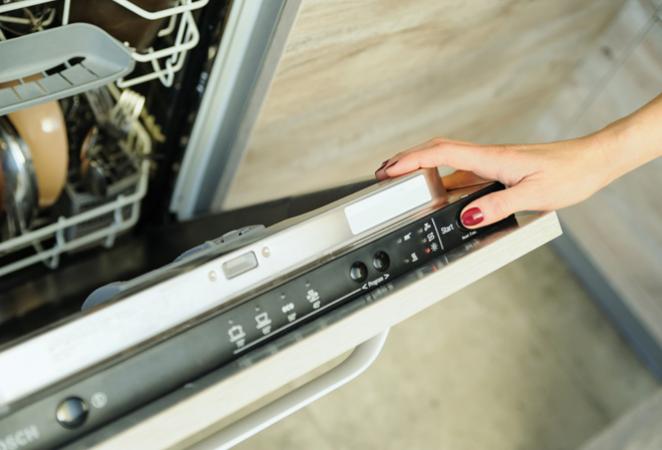 Why should you get a dishwasher?
There are two great reasons: major time savings and energy savings. Dishwashers are no longer luxury appliances, but rather a product that makes daily life easier. Plus they are not big consumers of water or energy.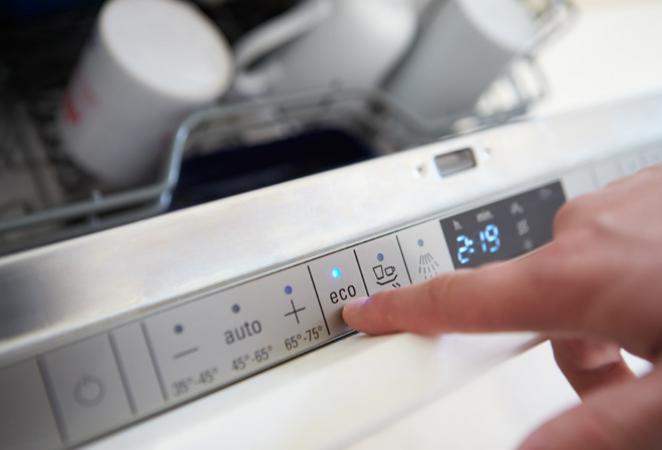 Sizeable energy savings
When it comes to energy, most dishwashers are now equipped with an automatic program that adapts to how dirty the dishes are and uses just the right amounts of water and energy.

Plus, with a delayed start option, you can schedule your appliance to run at off-peak hours. In fact, a dishwasher can save up to 90 liters of water compared to hand washing and can save you up to 70 hours per year.
Built-in or free standing?
Your dishwasher can be built in to your cabinets or stand freely in your kitchen. There are two build-in options: a simple build-in where only the control panel is visible or a full build-in where everything is concealed. In the second case, the controls are along the upper edge of the door.
Look for user-friendly features
When considering dishwashers, the adjustability of the baskets is a key consideration. Features to look for include height-adjustable baskets, fold-down racks, glass stem holders, etc. This flexibility lets you to load either more dishes (over 15 place settings) or more cumbersome kitchen items.
Which dishwashers make the least noise?
The quietest dishwasher emits 38 db on a night program. It's the perfect choice if your kitchen opens onto a living area or if you run it at night. ixina sells some of the quietest models.